Dear Bob:









We just wanted to thank you again for the wonderful job you did on our kitchen.

I can remember when Sandy and I were trying to piece it all together on paper. We thought it would look nice, but you just never know until it's finished. And now to be able to stand back and see it meet and exceed what we expected gives us a great feeling.

Being out of a kitchen for 5 weeks can certainly be nerve racking, but you and the crews you had working on the kitchen were all polite and mindful of our needs. All of you gave great guidance on the little and big things that we didn't consider in the planning stages.

Being so responsive to our changes along the way, coordinating the timing of when all the contractors and inspectors came, and continually working to get the job done in the time you estimated (and having a sense of humor along the way) also helped to make a life without a kitchen for a few weeks easier to deal with.

Keep up those great qualities and we know you'll continue to be successful. Say hi to all the guys and your sons for us as well.

Sincerely,

Sandy and Neal Rogachefsky

60 Dunbarton Drive

"Very professional personalized Service. Always honest and sincere, a great company you can trust!"

Dan - Walworth, NY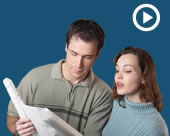 1. Customers come first.

2. We do what we say we're going to do, within an agreed timeframe.

3. Your satisfaction is  guaranteed.







ROBERT DENTICO

GENERAL CONTRACTOR

remodeling specialist

ROBERT DENTICO

P.O. BOX 457

WALWORTH, NY 14568

P: 585-303-9904

F: 315-986-8021

info@denticocontractor.com